Usually, most pizzas didn't cross the threshold of 20 dollars, however, you might wonder "what is the most expensive pizza in the world?" Pizza is among the most often consumed fast food items.
The cheesy, low-cost taste of a slice of pizza appeals to the majority of people. Some eateries, on the other hand, are pushing the envelope and serving high-end pizzas that will make your wallet scream.
It is not a new concept to create a costly version of a cuisine. However, it appears that when chefs tinker with pizza, the price point can swiftly rise. Let's see some of the most expensive pizzas around the globe.
List of the Most Expensive Pizzas Ever Made
1. Renato Viola, Salerno – Louis XIII Pizza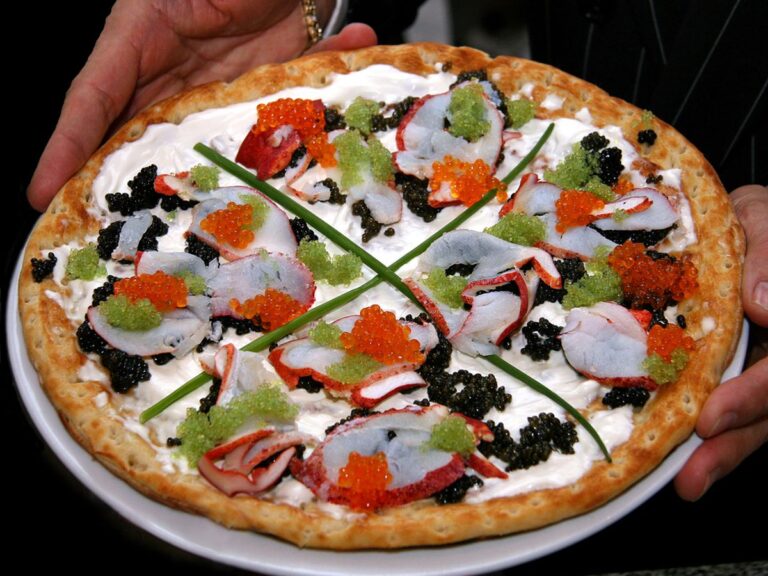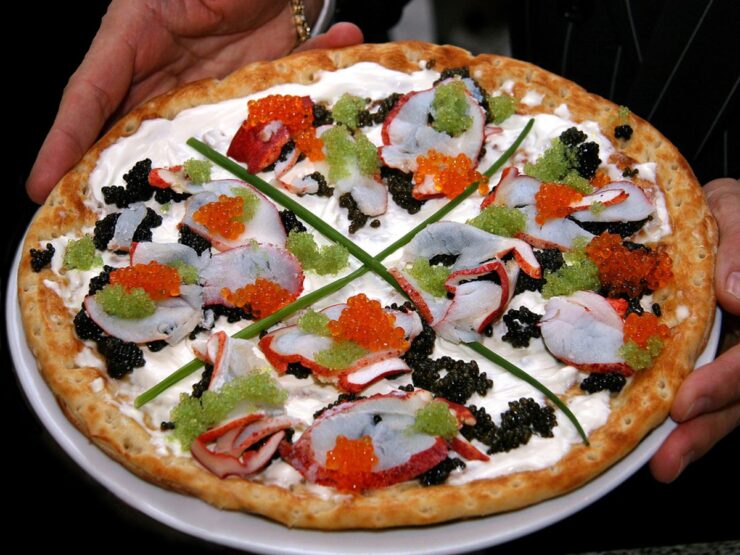 When you see the price tag on this pizza, you will be astounded. The Louis XIII pizza will cost around $12,000 and will also answer your question of "what is the most expensive pizza in the world?".
This pizza takes over 72 hours to create, and the exorbitant price may be due to the method of preparation. When you place an order for this pizza, a pizza chef, sommelier, and limited-edition tableware and dishes will arrive at your doorstep in Italy to cook the pie (The crust is usually made 72 hours in advance.)
Organic buffalo mozzarella, three types of caviar, and seven different cheese varieties are used in this pizza. Moreover, Cilento prawns, Australian pink salt from the Murray River, mantis shrimp, as well as lobster are among the toppings on this delightful pizza.
A bottle of vintage 1995 Krug Clos de Mesnil champagne and a Remy Martin Cognac Louis XIII are your companions. Prepare yourself for a divine experience if you pay $12,000.
2. Favitta's Family Pizzeria, Henrietta, NY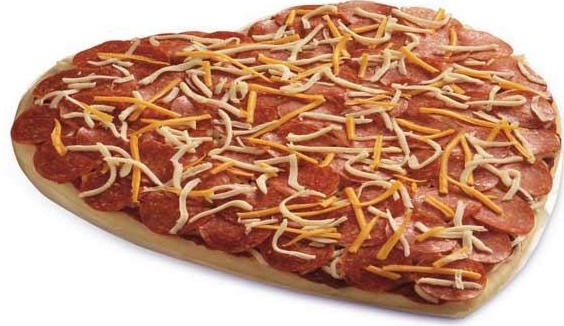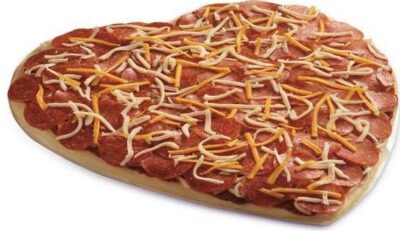 This famous family-run establishment sure knows how to make a high-end pizza. The pie dubbed "pizza for lovers" costs $8,180. It appears to be a typical pizza at first glance, and the ingredients don't go beyond the excellent tomato sauce and mozzarella with your choice of toppings.
However, the main ingredient which makes it so costly is diamond powders. The pizza comes in two variations: one with diamond powder along with a champagne called Dom Pérignon, and the other with an actual diamond ring along with the same champagne. Both perfectly describe luxury at its fullest.
3. Oro, Glasgow – Pizza Royale 007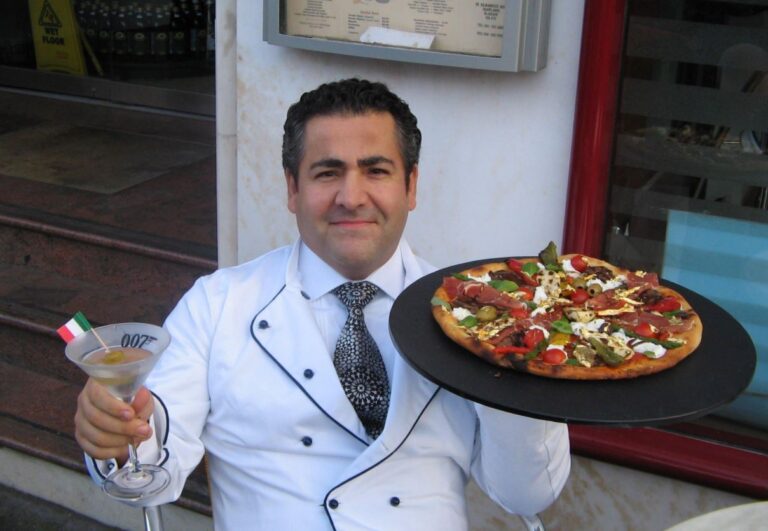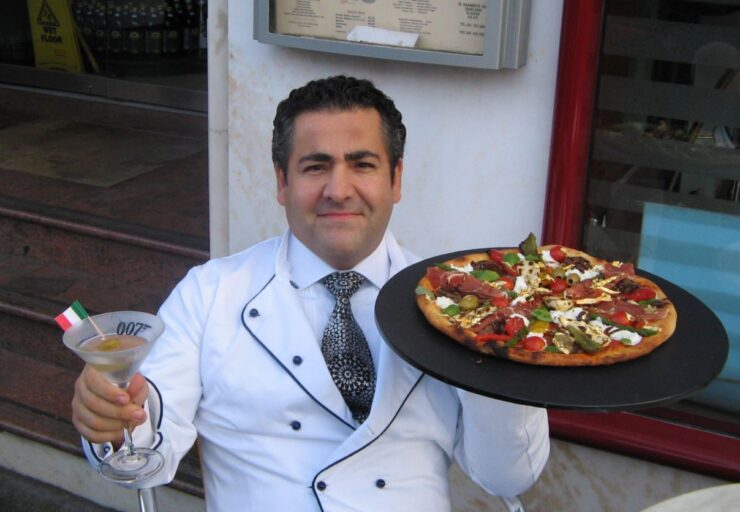 This pizza, designed by Domenico Crolla and named after the famous movie character James Bond. This 12-inch pizza along with a sunblush tomato base, topped with  Scottish salmon, deer medallions, caviar soaked in Dom Perignon, vintage balsamic vinegar, cognac-marinated lobster, and the finest prosciutto is available for $4,200.
Moreover, the toppings are further topped with gold flakes.
4. Industry Kitchen, New York City's 24K Pizza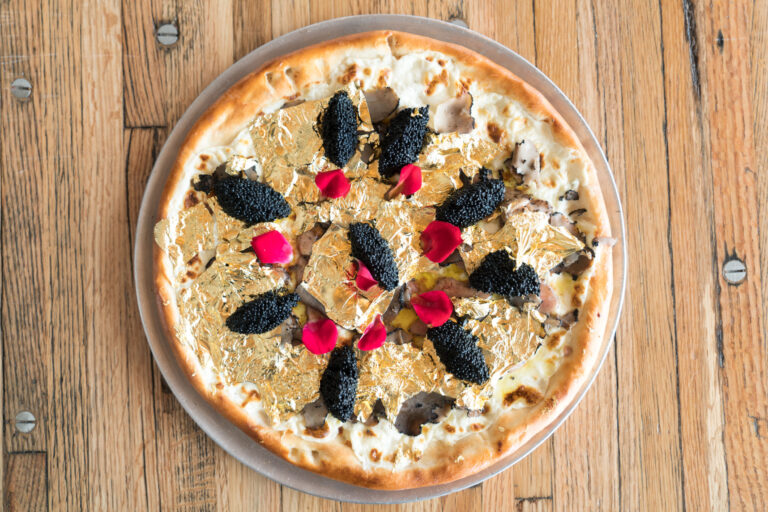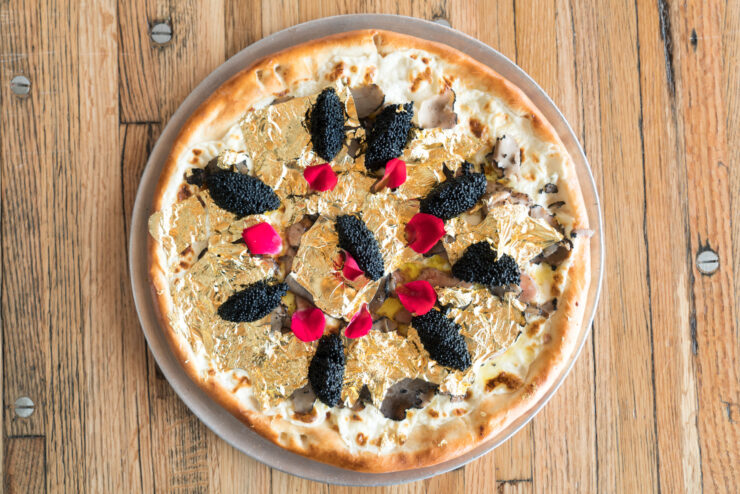 New York City, once more. This Financial District pizza restaurant knows how to make a ridiculously pricey pizza that will make headlines across the world. The 24K Pizza is often regarded as the most costly pizza in the United States, and it certainly lives up to its billing.
The $2,000 pizza is a golden thin crust masterpiece topped with foie gras and truffles, Osetra caviar from the Caspian Sea, white Stilton cheese from England, and 24 karat gold flakes.
5. Margo's Mistra Bay, Malta — Not-So-Poor Man's Pizza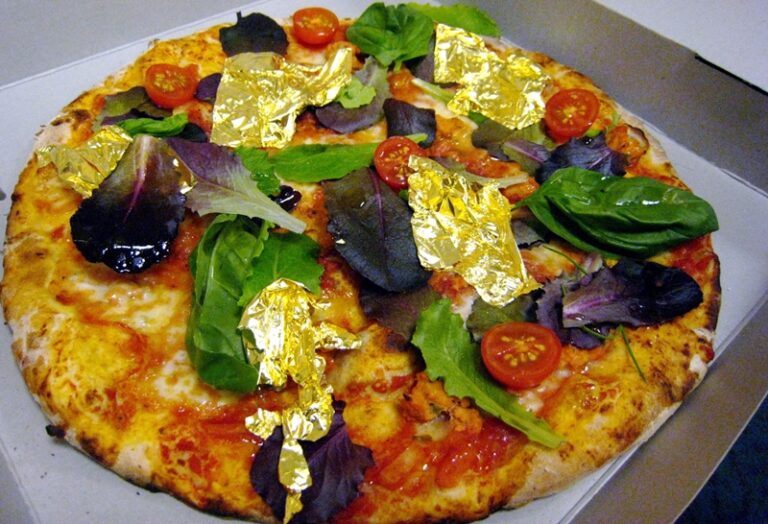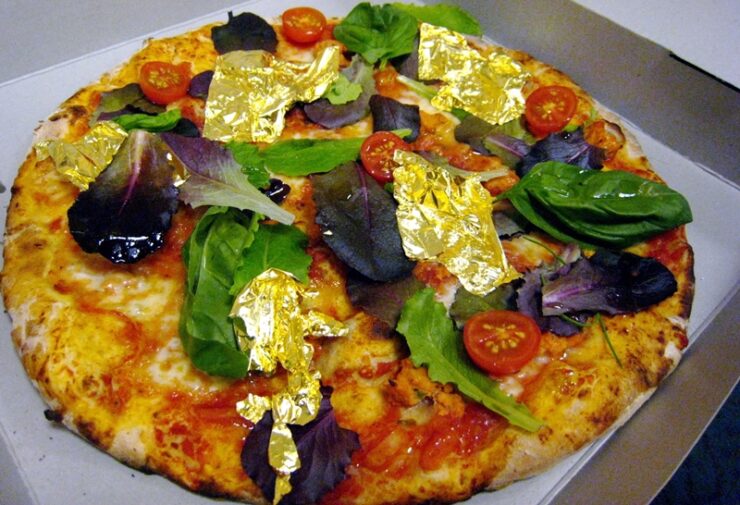 If the name doesn't reveal all, the price will. The price tag on this pizza is a stunning $2,400. It was first introduced in 2010 and instantly became a Guinness World Record holder. The white pizza features organic water buffalo mozzarella, 24-karat gold leaf, and Italian white truffles served just within 8 hours of harvesting.
Moreover, it also includes a special edition Farsons lager. Because the truffles must be flown in, you must give the restaurant at least a week's notice if you want to order this delicious but pricey pie.
6. Nino's Bellissima Pizzeria in New York City serves the One Percenter Pizza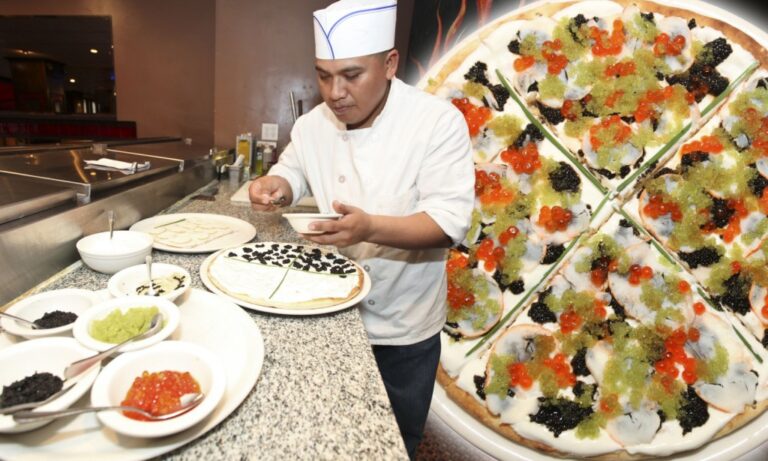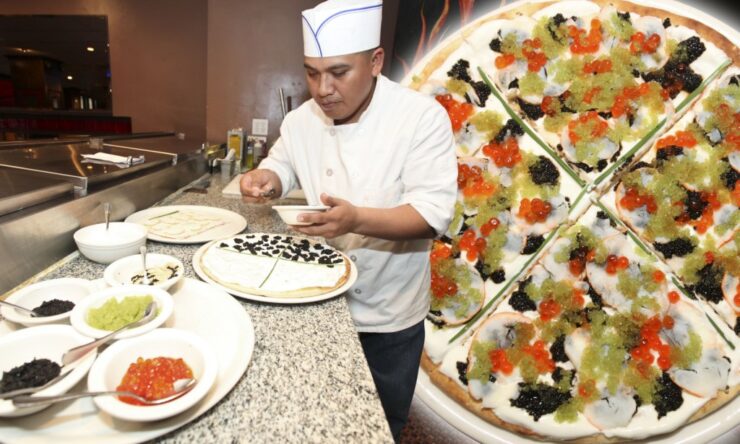 New York City is noted for having the most expensive hotels, living areas, gems, and other items. It does, however, serve one of the world's most costly pizzas.
For $1,000, Nino's Bellissima Pizzeria delivers a delicious pizza dish. The thin-crust pie is covered with $820 of caviar, including Maine lobster, Beluga, and Black Russian Royal Sevruga, and crème fraîche.
7. Richmond, BC's The C6 – Steveston Pizza Company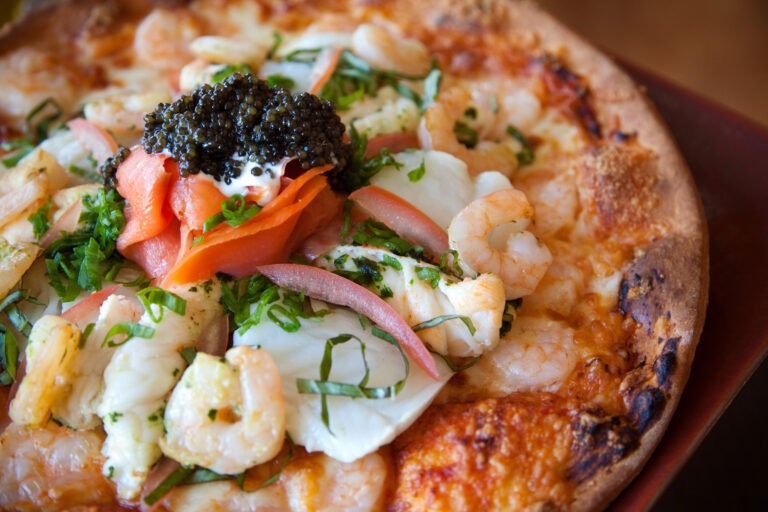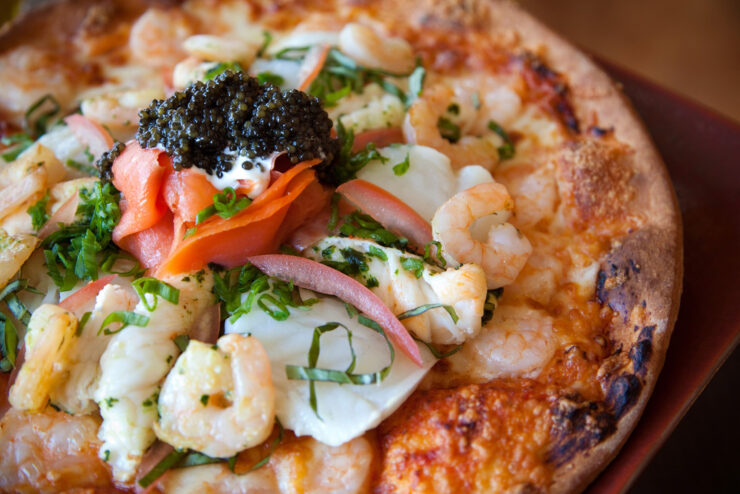 This British Columbia-based restaurant franchise knows how to produce a great pizza. Their $450 C6 pizza comes with tiger prawns, smoked salmon, black Alaskan cod, lobster thermidor, and Russian Osetra caviar on the side. For such a magnificent mix, the hefty price is unsurprising. In fact, their C6 pizza is one of the restaurant's most renowned pizzas in their area.
As if supplying the C6 pizza wasn't enough, this restaurant chain became acquainted with pricey pizzas and introduced the SeeNay, which is a seite truffafood-oriented pie. This pie is covered with lobster ratatouille, tiger prawns, Russian Osetra caviar, smoked Chilean steelhead, and Italian whles. All of this will cost you around $850.
8. Maze Pizza (London) — Maze Restaurant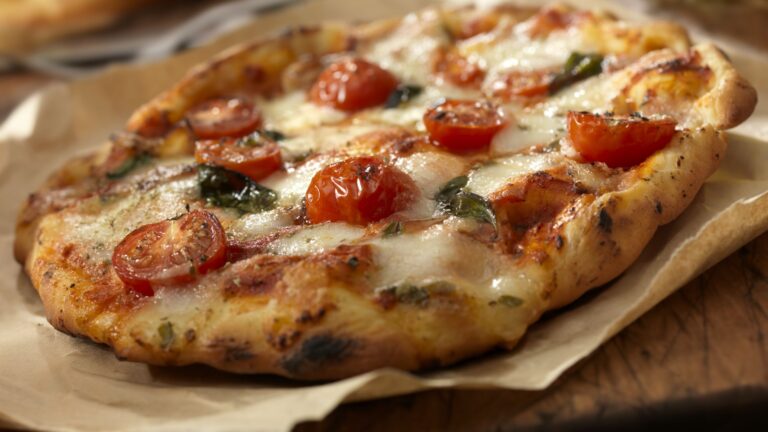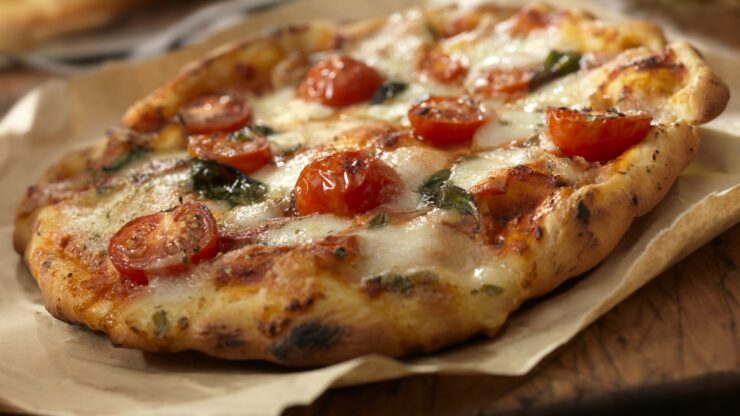 When you order a pizza from the famous Chef Gordon Ramsay's own restaurant, you may expect to pay a higher amount. His signature Maze pizza costs at least £100 ($129).
It's topped with pancetta, white truffle paste, Italian onion puree, baby mozzarella, fontina cheese, and fresh herbs, as well as shavings of a very rare white truffle sent from Italy.
However, the base price of $129 is only the beginning, as head chef Jason Atherton shaves the truffle tableside until you say "enough." Because a kilogram of this rare truffle can cost up to $2,500, this can increase the price of your pizza.
Frequently Asked Questions
Where was Pizza Invented?
Pizza was invented in Naples, Italy.
How to Differentiate Between Thin and Thick Crust?
In a thin crust pizza, the pizza dough is generally stretched out even further to create a crispier. Whereas, a thick crust has a significantly denser structure and is designed to handle a lot of toppings.
Why do chefs toss pizza dough by hand?
Tossing pizzas is the most effective way to stretch the dough without tearing it or causing it to lose moisture. The even, round shape of the pie is created by the spinning motion, and the breeze it creates lessens the stickiness around the pizza dough.
Conclusion
Hopefully, this article can answer your question of "what is the most expensive pizza in the world?" The fact that you can receive a nutritious, hearty dinner for an honest price is part of the pizza's appeal. Even if they employ the freshest, highest-quality ingredients they rarely exceed the $20 threshold.
The simple pizza, like many other popular takeaway items, has made its way into the fine-dining market, with some establishments attempting to transform the humble dish into something altogether different.
Everyone should give one of these pizzas a try once in their lifetime, and experience what it feels like to eat a luxury pizza.